Naturactis
Naturactis implant is a truly unique implant. It works in many indications, soft bone, hard bone, extraction sites and in the aesthetic region, the benefit of the high primary stability is due to the apical design. The Naturactis implant is a suitable choice for demanding indications and protocols, such as immediate placement and immediate loading. The Naturactis implant is placed in a sub-crestal position for the best possible aesthetic outcome.
Description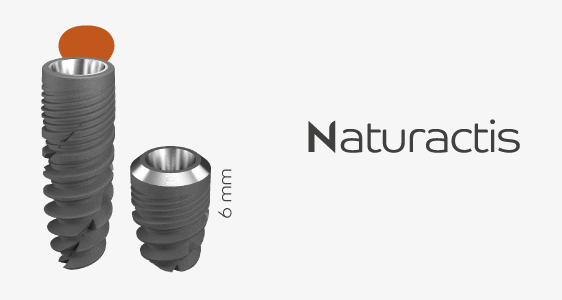 Indications
• Post-extraction surgeries.
• Immediate loading.
• Particularly suitable for areas of low bone density.
• Reduced format: increased space in the sterile field and the autoclave.
• Perfect readability of drillings sequences::
– presentation of the instruments in order of use,
– arrow markings,
– colour coding of plugs according to the diameter of implants to be placed.
• Tilting for better visibility of instruments during surgery.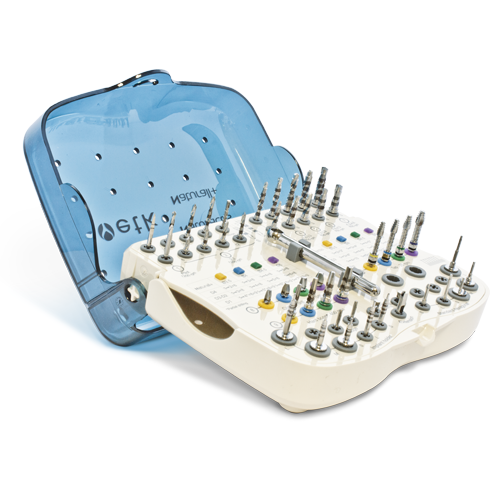 COMMON SURGICAL KIT
This kit includes all the instruments necessary for carrying out the surgical protocol and for the management of all bone densities for all lengths and all diameters of Naturactis and Naturall+ implants.
This simplified kit includes a selection of instruments necessary to place Naturactis implants of 6 to 14 mm in length.